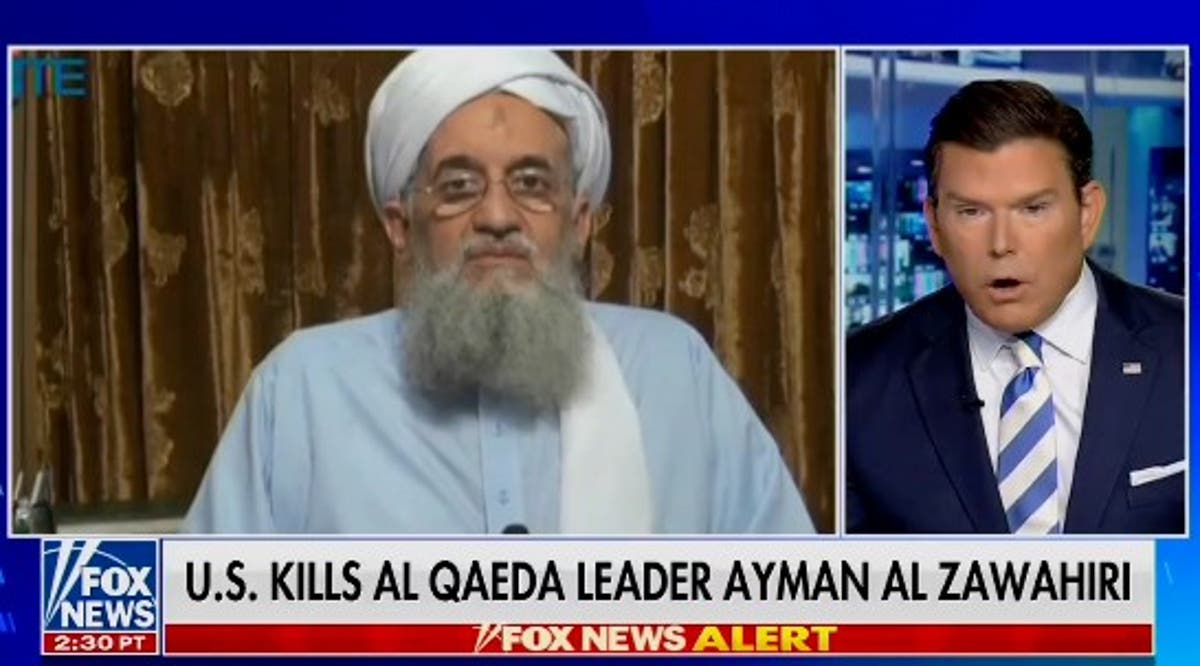 Fox News host Brett Baier called the killing of al Qaeda top leader Ayman al-Zawahiri in Afghanistan a "Osama bin Laden moment" for President Joe Biden.
Mr Baier told viewers of the right-wing news channel that the drone strike that killed the terrorist leader was a "major event" in the country shortly after news broke on Monday.
"We were told it was a drone attack with active intelligence. That al z was at some residence outside Kabul, after all these years, it's hard to believe that it was just outside a major city in Afghanistan where the US has long operated, That's the head of this al-Qaeda. They acted on intelligence and we were told it was a drone strike," he said, before adding: "Tonight you'll hear a moment where this will be President Biden's Bin Laden moment. This is a huge, huge victory for America."
President Biden will discuss the killing of terrorists later Monday night.
After Osama bin Laden was killed by SEAL Team Six in 2011, Al-Zawahiri took over leadership of the terrorist group responsible for the 9/11 attacks.
A drone attack on a house in Kabul took place on Sunday, Taliban spokesman Zabihullah Mujahid confirmed on Twitter on Monday.
"The Islamic Emirate of Afghanistan strongly condemns the attack under any pretext and calls it a clear violation of international principles and the Doha Agreement," he said. express.