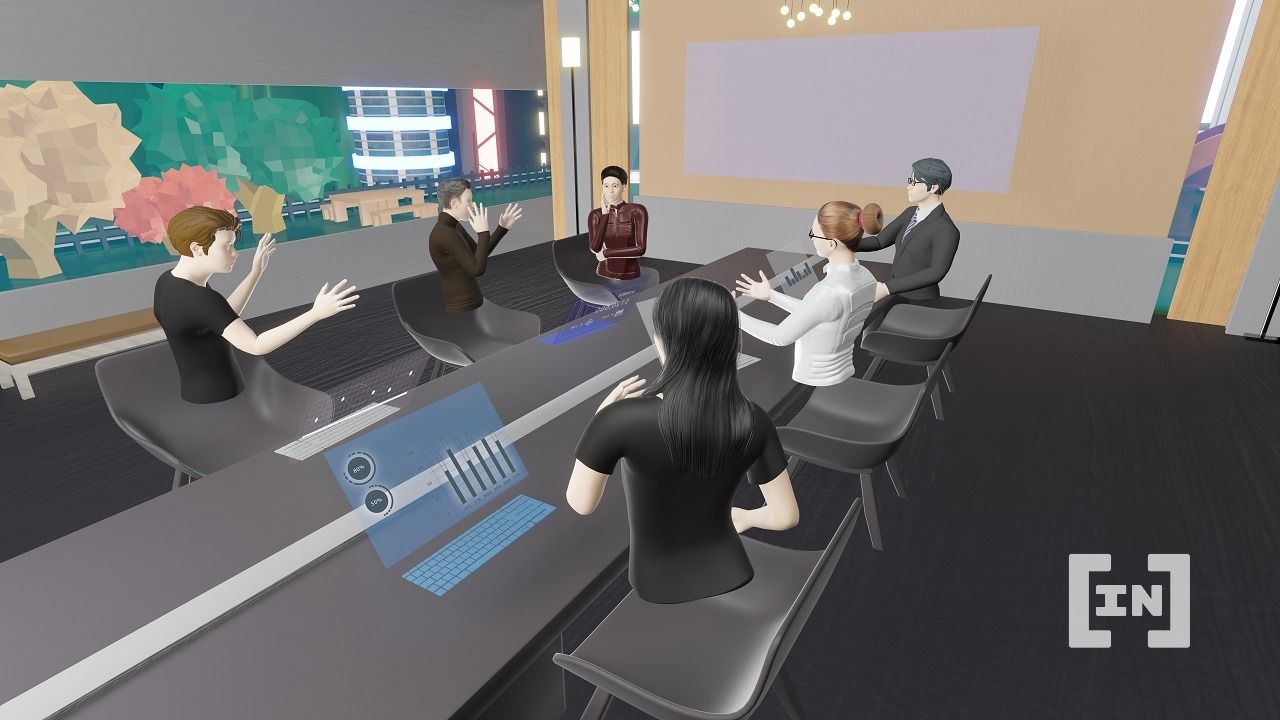 When working in Metaverse, the Metaverse staff were not as enthusiastic as the boss.
Metaverse games are one of the most exciting things about future entertainment. However, if the results of the new polls are anything to go by, working in the Metaverse might not be as fun.
Working from home has its advantages. You don't have to take off your pajamas or your fluffy koala slippers. You don't have to put up with Alex sitting at your desk with accounts telling you long, boring stories about whatever boring things they do in their weekend lives.
An important part of working remotely is that you can work from wherever your computer is. So you can sit in that cafe and watch the sea while dabbling. Pooh.
There are other cool things about remote work. Ideas for working in metaverse. While it may take you a while to figure out how to sit in a virtual chair, or have the right virtual battle for a sales meeting, it's an interesting idea. Hanging out online with colleagues in a virtual office with waterfalls and zen gardens can only be a good thing.
However, for all the cool stuff that virtual world workplaces offer, it can have a negative impact on employees.
ExpressVPN commissioned a study, in partnership with Pollfish. They surveyed 1,500 employees and 1,500 employers about working in Metaverse.
Technological advances increase productivity
With the rise of remote work, both workers (90%) and employers (88%) agree that technological advances have led to increased productivity. Also, they feel more connected to their colleagues. Employees say video conferencing (27%) makes them feel the most connected and engaged.
Employers also say video conferencing (32%) is the best method. But employers also like the idea of ​​working in the Metaverse (17%) as the best way to stay connected. Only 9% of employees feel the same way about Metaverse.
Overall, employers are more excited and curious about the metaverse than employees. Employers say they are excited (66%) and optimistic (54%) about working at Metaverse. However, employees say it creates anxiety (24%), doubts (20%), and they find it confusing (17%).
The big problem here is that Metaverse creates opportunities for workplace surveillance. According to the report's authors, "employee monitoring software has become a popular way for employers to monitor their employees, and the virtual world has only increased the likelihood of surveillance activity. When looking at existing surveillance strategies, 73% of employers admitted they are currently monitoring their employees."
Metaverse Workers and Anxiety
Regarding workplace surveillance, employees said they were concerned about three things. They are concerned about real-time location tracking (51%). They are concerned about real-time screen monitoring (50%). They were anxious about time tracking (47%).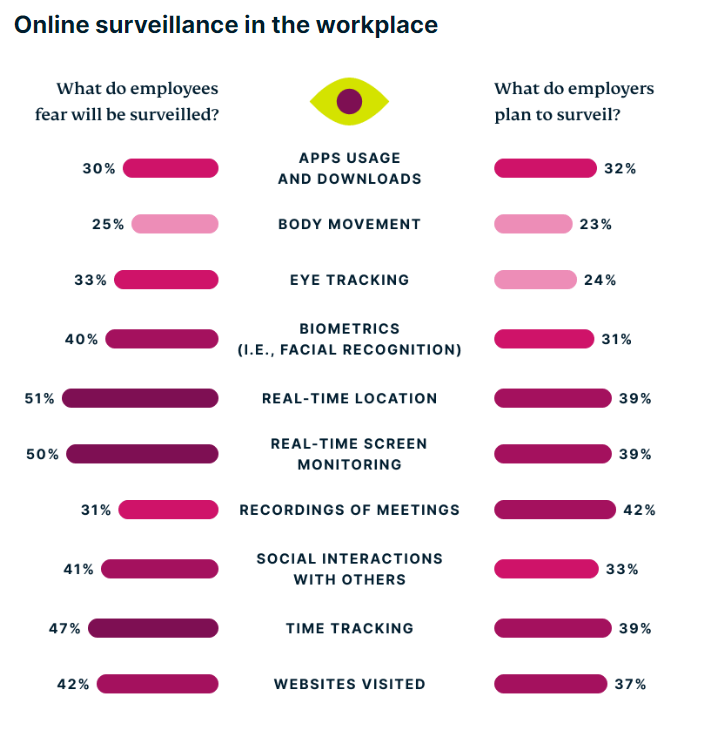 There's nothing wrong with employees feeling this way. Employers want to record workplace meetings (42%), do time tracking (39%), they do want to track real-time location (39%) and monitor screens (39%).
Harold Li is the Vice President of ExpressVPN. "Given the reluctance of many workers to undergo further monitoring in the workplace, employers should exercise caution when planning to implement further monitoring activities in virtual workspaces and consider whether it is worth the loss of trust and satisfaction among employees."
Have something to say to the Metaverse staff or anything?Write to us or join our discussion Telegram channel. You can also follow us Tik Tok Tok, Facebookor Twitter.
Disclaimer
All information contained on our website is published in good faith and for general information purposes only. Any action taken by readers with respect to the information on our site is entirely at their own risk.