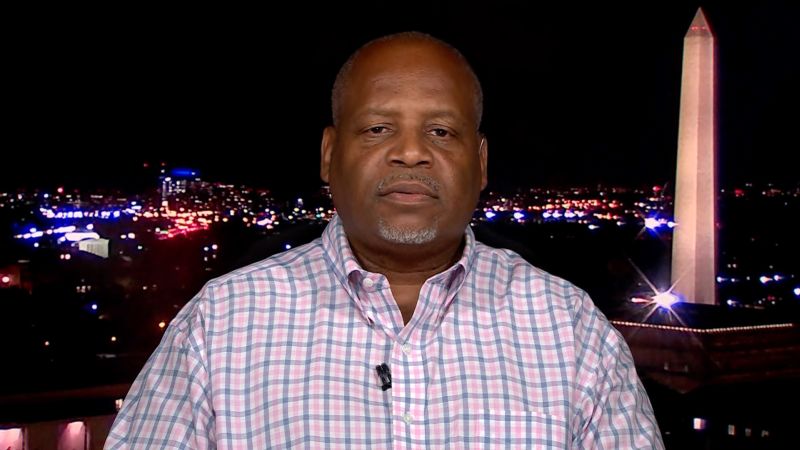 Washington
CNN
—

A retired Washington, D.C. police officer who joined Donald Trump's motorcade on Jan. 6, 2021 told CNN's Don Lemmon on Monday night that the then-president insisted on going to the Capitol as the unrest unfolded.
Comments by Mark Robinson, who testified to the committee on Jan. 6, further corroborate key details first revealed by former White House aide Cassidy Hutchinson, who detailed Trump's response to the House select committee. Behavior. Hutchinson said she was told that Trump would not become "angry" when he was notified by security that he would go to the Capitol on Jan. 6 because the situation was not safe.
Robinson was not with Trump in person on January 6. He was at the head of the convoy and said he learned through Secret Service communications that Trump wanted to go to the Capitol.
"We've heard it a couple of times in the motorcade. I think in the speech, not long after, he finished the speech and the president was getting into the motorcade, and he was frustrated. And he desperately wanted to go to the Capitol," Robinson told Lemon. "Even when we left Ellipse, it repeated itself again. … It was a heated argument in a limousine. He definitely wanted to go to the Capitol."
In his first interview since his testimony, Robinson said he didn't know the magnitude of the unrest when Trump asked to go to the Capitol. In hindsight, Robinson said: "It would be horrific to know what actually happened now. If the convoy reacted to the Capitol, I think, it would have been worse."
"I think it might encourage more rioting. And (rioters would) feel supported. If the presidential motorcade came to support them. So I think the insurgents might feel like they had the president's backing," Robinson said.
Asked about the former president's possible motivation for wanting to return to the Capitol on Jan. 6, Robinson said: "I can't imagine anyone, especially someone in that position, wanting to go to the Capitol. You said It's the president. I can't imagine anyone wanting to go to the Capitol in this situation."
Robinson said he was "very grateful" the team didn't make a U-turn. "If we take this move, I think it's going to be a crazy movement, and I think even the Secret Service is feeling that."