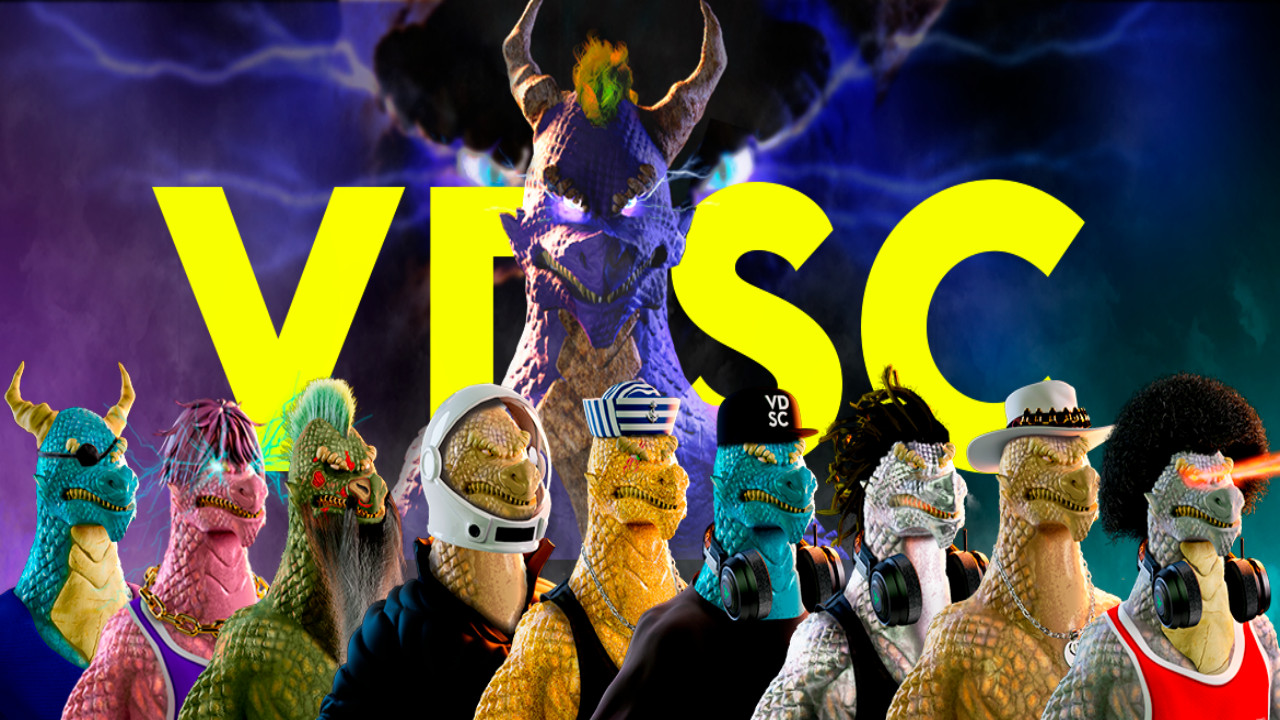 Malmö, Sweden, August 2, 2022, Chainwire
Volt Inu is proud to announce the upcoming availability of their Volted Dragons Sailors Club NFT series. As the team explained, the upcoming mint will have several features.
The Volted Dragons Sailors Club NFT series is vital as it provides a new and unique experience for NFT investors. The series has several features that attract investors. In it, the team mentioned the opportunity to buy mint in the first three rounds.
Predict the minting round
Volted Dragons Sailors Club is a new NFT Mint Volt Inu will be launched in the market. The team is pleased to announce the upcoming mint to investors, expanding its large community by targeting an entirely new segment of users. The first round of whitelisting applies to those who have held VOLT coins since February 25th and have not sold them. There will be three rounds of minting offering 2k, 4k and 4k NFTs.
The price for each round will start at 0.15 ETH and gradually increase over the next few rounds. For those wishing to get involved, Volt Inu will allow up to 10 NFTs per round.In addition, the team also shared a trailer Connect with the community through its Twitter page. The Volt Inu community (or "Voltarmy") is looking forward to owning these new NFTs.
The story of this new NFT collection
Volt Inu also shared an interesting story in support of the new Volted series. The Volted Dragons built a club that allowed them to travel the world and sail the oceans undetected by others. To do this, they requisitioned huge cruise ships and combined them into one giant cruise ship. They interact with video games in virtual worlds by connecting electricity and other energy sources with unique abilities. This ability allows dragons to build virtual Sailors Club lounges where they can interact face-to-face with people.
The dragons use their powers to catch rare fish and prepare elaborate feasts for the humans who visit their clubs.
Jealous of the success of the Sailors Club, several dragons established the Draco Aviator Mile High Crew. This new group begins to destroy human cities, causing extreme terror everywhere. The Sailors Club started making virtual dragons and pets, focusing more on the virtual side of things.
There hasn't been an attack by a Draco pilot in years, but the Sailors Club is taking no chances.
They have been moving in the direction of human defense, promising to protect them from any dragon-related attack that may occur. As The Sailor Club transforms into a contemporary reptilian superhero, everyone wants to play in a digital world with Dragons.
About Volt Inu and the Volted Dragons Sailors Club Series
The development of Volt Inu is a hot topic in the crypto industry. The project has undergone extensive project redesigns, and the team has frequent news.
Volt Inu's ever-expanding ecosystem includes not only this collection of NFTs, but several other notable features. The Volted Dragons Sailors Club series will be powered by Chainlink for success. The first integration will see Volt Inu's smart contracts incorporate Chainlink's VRF technology to ensure fair and random minting for all future NFT holders.
Therefore, each NFT will use a random generation system to maintain a level playing field for all investors.
Volt Inu's website and social media accounts are available to anyone interested in learning about the team's activities:
Twitter (Furon Sailors Club) | Twitter (VOLT INU) | website | telegraph
contact