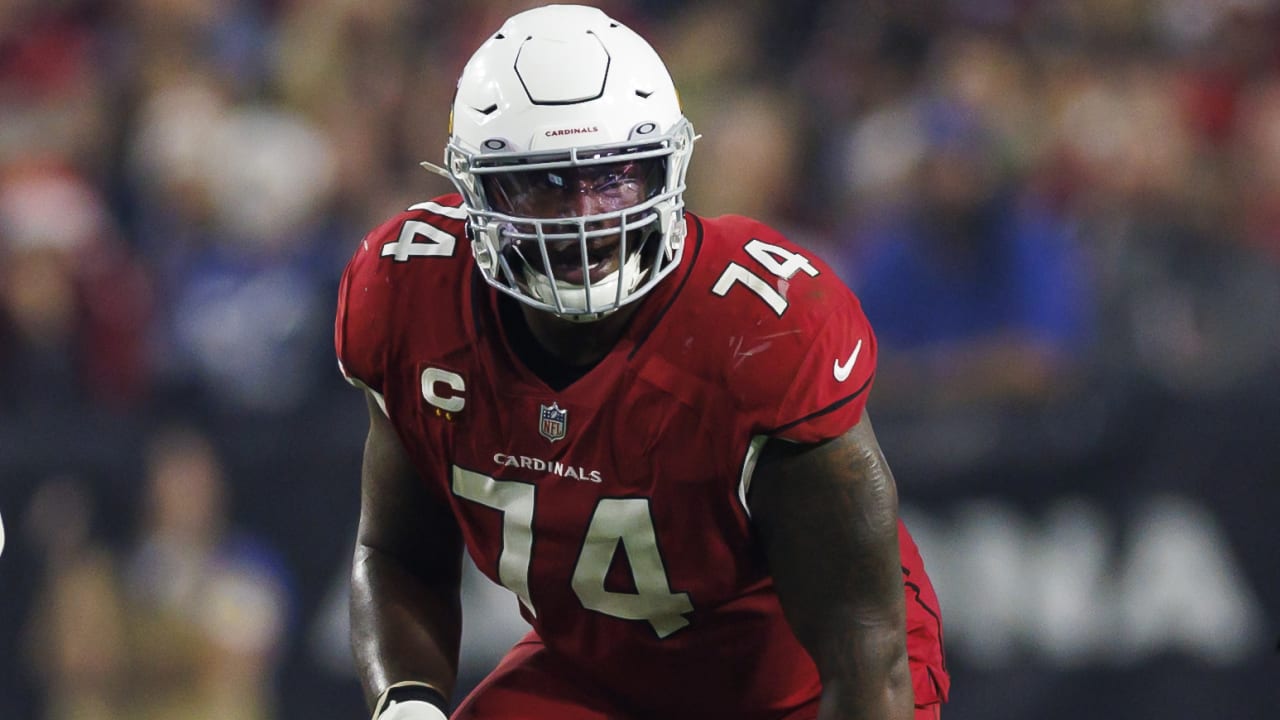 The Arizona Cardinals have handed out plenty of extensions this year.
From general manager Steve Keim to head coach Cliff Kingsbury to quarterback Kyler Murray, the Cardinals are locking in their future.
Left tackle DJ Humphries is the latest as the team announces the Pro Bowler has signed a three-year extension through the 2025 season worth $66.8 million, $34 million guaranteed, and $21 million the first year , reports NFL Network Insider Ian Rapoport.
Humphreys will now find himself the highest-paid tackle in the game, led by Trent Williams of the San Francisco 49ers, who earns a whopping $23.01 million a year.
A card in the first round of the 2015 NFL Draft, Humphreys has been a starter since his rookie season.
After an injury-riddled 2017-2018, Humphreys started at least 16 games in three straight seasons, which led to his first Pro Bowl in 2021.
Locking up Murray was the story of the Cardinals offseason, but they locked down his blind spot on Tuesday.