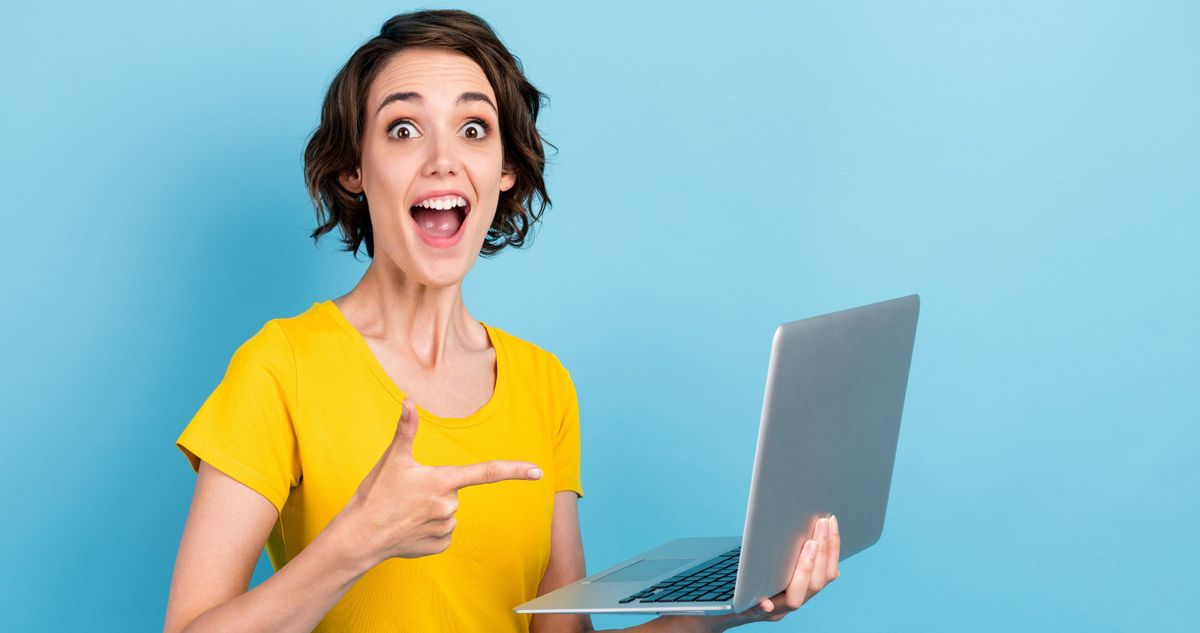 It's school time again. We know this because stores have boxed swimwear and pool gear, replacing them with oversized composition notebooks, and boat-sized pencils hanging from the ceiling. Online images depicting young people enjoying technology were swapped for those showing students hunched over laptops and tablets. Interesting business is replaced by learning business.
As my kids get older, I no longer have to worry about which back-to-school laptop I'll buy them. I suspect you're choosing between an Intel Core i5 Dell and under $400 Chromebooks from Lenovo, Asus, Dell, etc.
where to start
It just occurred to me that Chromebooks gained their dominance in classrooms and schoolwork by replacing another long-forgotten affordable computing product: netbooks.
You can trust Asus to kick off this trend 15 years ago – yes, just as the iPhone was just getting started – with its eee PC line of netbooks.
Often priced well under $300, these small portables typically feature Intel's early attempts at low-cost, low-power mobile CPUs, the disappointing Intel Atom, and run Windows 7 or Windows XP(!). If you're lucky, they have 2 GB of RAM and a tiny 20 to 40 GB hard drive. Most netbooks have small 7- to 10-inch screens and cramped keyboards.
They're as cute as pandas: a little bloated and awkward, but also cute.
Netbooks got their name from a new concept at the time, and despite their low performance, these small laptops would be great for many web-based activities. Instead of computing locally on your desktop, you can log into a growing number of online services. The flaw at the time was that there weren't as many great online services. There's no Netflix to stream (you're still ordering DVDs from subscription services), and Microsoft has yet to launch Office 365 and its suite of online productivity apps. Even Google Drive is five years behind.
I bought two Asus EeePCs and gave them to my kids. They used them to… well, I don't really remember. As I recall, netbooks were so unwieldy that they couldn't do anything but some web surfing, and, at the time, I monitored this activity very closely.
I think they each have a few years. One netbook is gone (maybe it's hidden under the bed) and the other, well, my son is sitting on it and the screen is gone.
The starting point for Chromebooks
Still, the idea of ​​a netbook set the stage for a system you might be considering right now: a Chromebook.
Like netbooks, Google's Chromebooks come four years after the netbook craze, are cheap, low-power, typically feature Intel Celeron processors and have little to no local storage. Instead of Windows 7 or XP, we got the more lightweight Chrome OS.
These systems are slow, but more in the spirit of netbooks. Everything works through the web and the Chrome interface. No more small screens and small keyboards, but full-sized, productive laptops.
I can't say I liked the original Chromebooks, but Google and the partners it attracted quickly left netbooks and started making better and better Chromebooks.
Modern Chromebooks are barely recognizable from the basic, black, plain systems we first saw in 2011, which I believe are made by Asus and Samsung. You can still buy a new Chromebook for $250 (or less), but you can also spend close to $500 (or more) for something that looks like Windows with plenty of memory and a bigger (though rarely big) Premium Chromebooks with hard drives.
So when you're shopping for your young student's next laptop, take a moment to remember the netbook, the tiny portable that might make the Chromebook possible.
By the way, the best place to start your back-to-school Chromebook search is right here, with our list of the best Chromebooks.