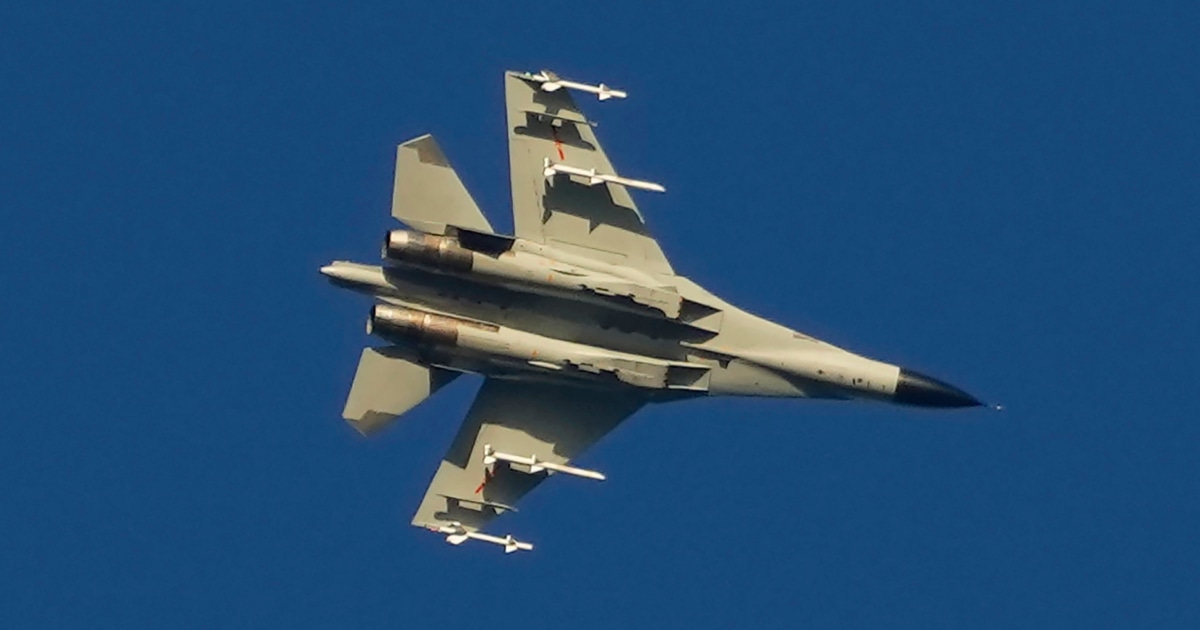 Taiwan's Defense Ministry has neither confirmed nor denied that the missiles flew over Taiwan. If true, it would mark the first time a Chinese missile has flown over the self-governing island.
The Ministry of Defense slammed the exercise as "extremely provocative".
"The Ministry of National Defense pointed out that the Chinese military's military exercises, whether launching ballistic missiles or deliberately crossing the center line of the strait, are highly provocative actions," the military news agency reported on Friday, adding that the defense ministry said it was a commitment not to escalate the situation .
U.S. Secretary of State Anthony Blinken on Friday also condemned China's ongoing drills, calling them a "major escalation."
"China has chosen to overreact and use Speaker Nancy Pelosi's visit as an excuse to increase provocative military activity in and around the Taiwan Strait," Blinken said at a media briefing on the sidelines of Cambodia's meeting with the Association of Southeast Asian Nations.
"This extreme, disproportionate and escalating military response is not justified."
The drills began on Thursday and are expected to continue through Sunday.
The Chinese Communist Party has never ruled Taiwan, instead claiming it as its own territory. Although Chinese President Xi Jinping sees "unification" of Taiwan with the mainland as a historic and inevitable trend, recent opinion polls show that most Taiwanese do not want to be part of China, but want to maintain the status quo.
China has repeatedly warned the United States against the visit, saying it "severely violates China's sovereignty and territorial integrity." The White House said the speaker's visit is in line with U.S. policy toward Taiwan and should not be used to trigger a crisis.
Taiwan's President Tsai Ing-wen called on China to "act rationally and exercise restraint" late on Thursday. "We call on the international community to support democratic Taiwan and stop these unilateral and irrational military exercises," she said in a statement on her official Facebook page.
Taiwan's neighbors and U.S. allies in the region are increasingly concerned about Chinese aggression.
Japan on Friday called on China to immediately stop the drills. Prime Minister Fumio Kishida said: "China's actions this time have had a serious impact on the peace and stability of our region and the international community."
Beijing has defended the military exercises, saying they "conform to international law and international practice."
"As for the 'exclusive economic zone' you mentioned, you should know, and the Japanese side should also know that China and Japan have not demarcated relevant waters, so there is no such thing as an 'exclusive economic zone of Japan'." Chinese Ministry of Foreign Affairs Spokesperson Hua Chunying said at a news conference.