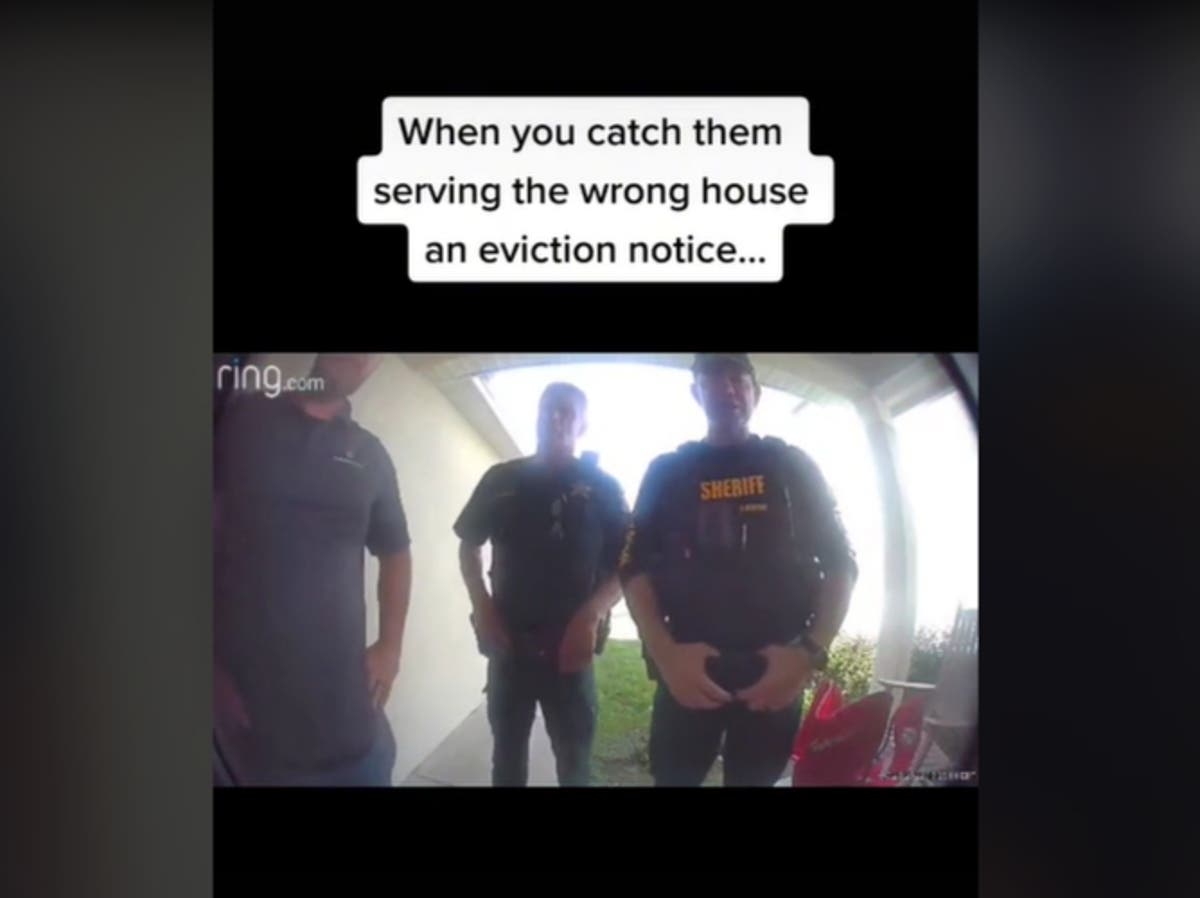 A Florida woman used her doorbell camera to stop police from breaking into her house and serving her an eviction notice.
Jennifer Michelle was at her mother's home when police came to her door last Thursday.
"You actually get a notification every time someone rings the doorbell," Ms Michelle said, according to local news reports.
Through her doorbell camera, she saw Pasco County representatives trying to break into her house, as well as a locksmith who was drilling holes in her lock.
"When I said my name to the police, they realized they were going to the wrong house," she said. The notice is for a neighbor's house.
"We do apologize," a deputy said in the video. "We bought the wrong house. It's the next-door neighbor's. What we're going to do is, we're going to have to fix the locks."
Ms Michelle said she ran back to her home to speak to police.
"The first thing I asked them was who was in charge of reading the numbers on the house," she said. "The police told me they were all."
Ms Michelle said a simple mistake by deputies could cost her family everything.
"That's what pissed me off at that moment…if I didn't find it on my ring, then I'd go home at my mum's doctor's appointment, I'd go home after lunch, and My keys won't go in, and I don't know why."
She later posted a video of the incident captured by her doorbell camera to TikTok, which has since garnered more than 5 million views.
"Like, I don't have any hatred for anyone," Ms Michelle said. "I know it was a mistake, it happened. It was a big mistake."
The Pasco County Sheriff's Office is investigating the incident.