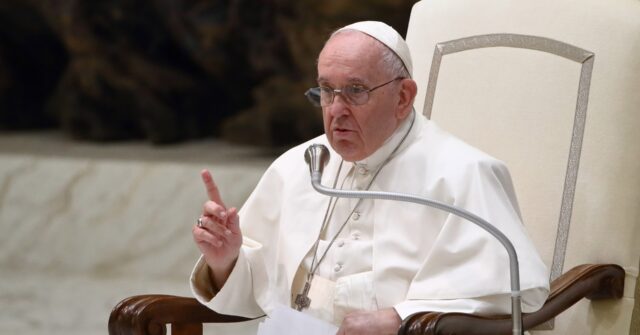 ROME — Pope Francis has once again criticized traditional Catholics for being miserably stuck in the past and dangerously opposed to change.
Interview with his brother Jesuit in Canada release thursday in the magazine Catholic civilizationthe Pope said, those who wished to defend the Church's teaching as "single" and "without nuance" were wrong.
It is important to respect traditions, but respect "authentic" traditions, he said. "It was once said that tradition is the living memory of believers," he declared. "Instead, traditionalism is the dead life of our believers."
"Tradition is the life of those who preceded us and move on," he continued. "Traditionalism is their dead memory."
"We must refer to origins, not specific historical experiences as timeless patterns, as if we had to stop there," the pope said, avoiding going back to "it's always been this way," i.e. " The paganism of thought".
"Thirty years ago, Latin American etiquette changed dramatically," he noted. "Then they moved to the opposite side with a look back at the old man. A department was established in the church."
That "intoxication" continues even today, the Pope said, as evidenced by his apology for the Church's treatment of Aboriginal Canadians in the boarding school system.
"Of course it doesn't make sense to hide it, there are people in society and in the church who oppose healing and reconciliation," he said. "Even last night, I saw a small traditionalist group protest and say the church is another thing."
"I only know that one of the biggest enemies against unity of the Church and the Episcopal Conference is ideology. So, let's continue the process on the road," he urged.
In discussions with the Jesuit community, the Pope also reaffirmed his belief in the "Synodical" Church.
"When someone says 'the synodical church,' the expression is redundant: the church is either synodical or not," he asserted. "That's why we have synods to reiterate this. Of course, we can say that the Western Church has lost its synod tradition."
most authoritative text Regarding the nature of the Catholic Church that has been published in the past 100 years is the 1964 Constitution on the Doctrine of the Church, a document issued by the Second Vatican Council under its Latin name gentian.
Strangely, the 25,000-word Sanhedrin text never mentions the word "bishopric", although it talks in detail about many of the specific signs and characteristics of the church.
A similar strange absence can be noted in 1992 catholic catechism, the Official Compendium of the Catholic Faith, the publication of which is overseen by St. John Paul II. Its broad treatment of the church, spanning the numbers 748 to 945, also makes no mention of the word "syndality."