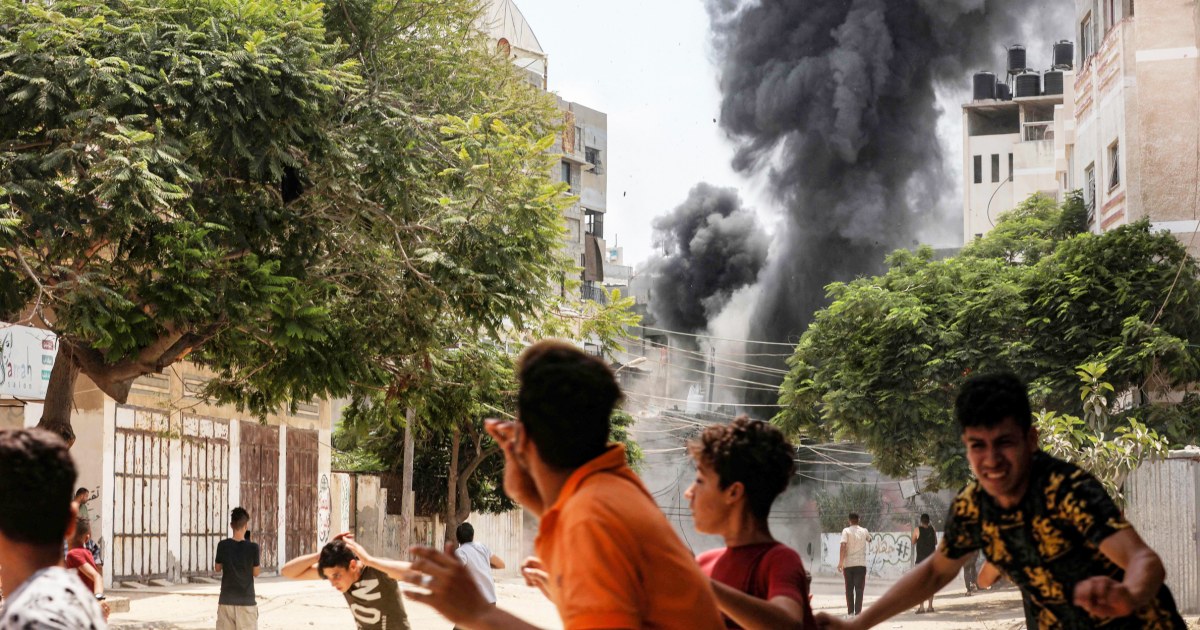 TEL AVIV — More than a year of relative calm along the border came to an explosive end on Saturday as Palestinian militants launched rocket attacks for a second day in a row as Israeli fighter jets struck targets in the Gaza Strip.
The Israel Defense Forces (IDF) said in a statement Saturday that the airstrike had killed two operatives of the Palestinian Islamic Jihad "who were preparing to fire mortars into Israeli territory from the Gaza Strip".
The statement added that the IDF "continues to strike terrorist targets in the Gaza Strip", including "military training bases and weapons depots."
Local media then broadcast images of a large amount of smoke and debris in the air as the blast hit Gaza City.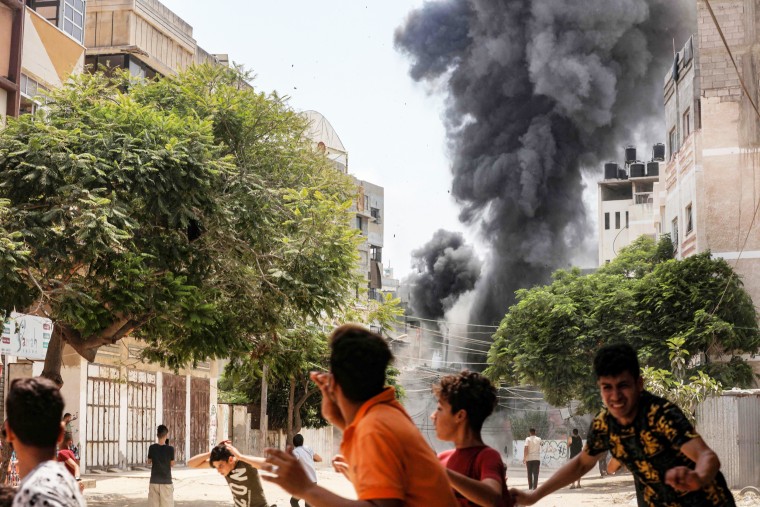 In a separate statement, the IDF said it arrested 20 suspects on Saturday along with other Israeli security forces, 19 of whom were described as "Islamic Jihad terrorists."
After earlier claiming responsibility for the firing of more than 100 rockets from Tel Aviv and other Israeli cities, Islamic Jihad's armed wing, the Quds Force, said in a statement it could "confirm that fighting is continuing".
Most of the missiles were intercepted and no serious casualties were reported, according to the Israeli Ambulance Service.
"The current fighting will not end in a day or two and it will continue to consume the occupying entity," Daoud Shehab, spokesman for Islamic Jihad, said in a separate statement. He also said there were no talks between the two sides.
The latest round of violence between Israeli and Palestinian militants was sparked by Bassam al-Saadi, a senior Islamic Jihad commander who was arrested in the West Bank this week.
The fighting began on Friday, with Israel warning residents on the phone before its fighter jets dropped two bombs on the house of an Islamic Jihad member, razing two-story buildings west of Gaza City and severely damaging surrounding homes .
The Israel Defense Forces said it targeted Tesser Jabari, a senior commander of the Palestinian Islamic Jihad's northern Gaza branch. The Palestinian Ministry of Health later confirmed that Jabari was one of the dead.
In a separate statement on Saturday, the ministry said 14 Palestinians, including a child, had been killed and at least 110 injured since the violence began.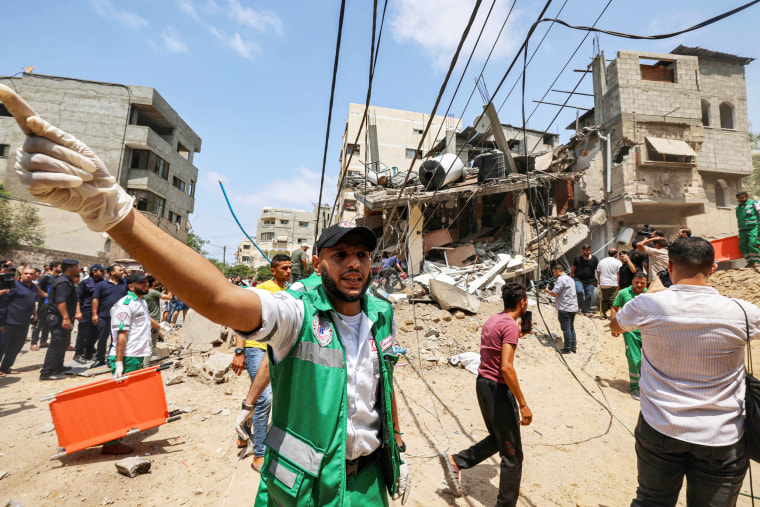 Islamic Jihad is an Iran-backed group smaller than Hamas, which rules Gaza, but it shares many key demands and ideologies with Hamas, including a refusal to recognize the existence of the state of Israel.
Hamas has so far appeared to have stood by, but the group's spokesman, Fazi Bahum, said in a statement on Friday that Israel "has begun to escalate and commit new crimes against the Gaza Strip, and there must be a price and commitment" full responsibility."
Over the past 15 years, Israel and Hamas have fought four wars and several smaller battles, sparking violence that has severely affected the region's 2 million Palestinian residents, who are often unable to escape Israeli attacks.
Bahum's comments came after Israeli Prime Minister Yar Rapid said the Israeli attack was based on a "specific threat".
"This administration has a zero-tolerance policy towards any attempted attack on Israeli territory from the Gaza Strip," Lapid said. "Israel will not sit idly by when someone tries to harm its civilians."
"Israel is not interested in the wider conflict in Gaza, but will not shy away from it," he added.
The violence posed an early test for Lapid, who assumed the role of caretaker prime minister in June after the fall of his predecessor Naftali Bennett's eight-party coalition.
Citing security threats, Israel has also blocked roads around the Gaza Strip and blocked the Nusseirat power plant that powers the 2.3 million people living in the coastal enclave.
It has also implemented special security measures in southern territories near Gaza and is preparing to call in 25,000 military personnel, according to Defense Minister Benny Gantz.
Israel and Egypt have imposed a tight blockade on the Gaza Strip since 2007. Israel says the blockade is needed to prevent Hamas from building up its military capabilities.
Critics, including the United Nations, say the policy amounts to collective punishment of the entire population and deprives Palestinian civilians living in the area of ​​freedom of movement.
Paul Goldman reported from Tel Aviv, and Leila Sackur from London.
Associated Press and Reuters contributed.