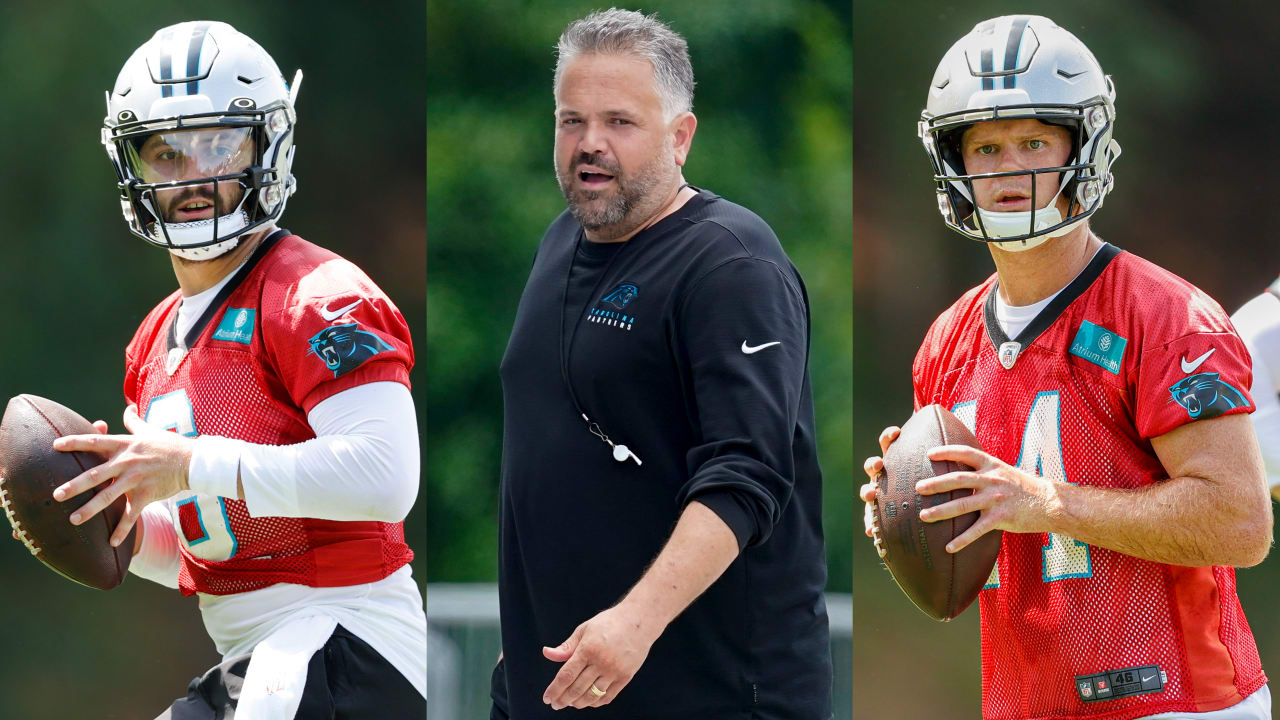 No decision will be made on the Carolina Panthers' QB1 this season until Week 2 of the preseason has passed.
Panthers head coach Matt Ruhl tilted his team's preseason game Saturday against the hosts New England Patriots on Aug. 19 as the QB battle between Baker Mayfield and Sam Darnold the testing ground.
"I'm not going to make a schedule at the quarterback position until we get back from Patriots Week," Rhule said. Via ESPN's David Newton"Patriots Week is a real touchstone for us. It's going to really tell us where the players are."
Darnold and Mayfield have rotated representatives since the latter joined the team in a trade ahead of training camp in July. Darnold has let people know that the two are "cool" to each other and wants the game to bring out the best in both of them, and Mayfield has always appreciated the transparency of the process.
Neither has emerged as the clear front-runner, though, and Rhule has always insisted he won't make hasty decisions.
By the time the Patriots' preseason begins, the Panthers will play the Commanders in their Aug. 13 preseason opener and join the Patriots in joint practice before Friday night's game.
Both QBs had interceptions in practice Saturday, much to Ruhler's dismay.
"We have to protect football," Rhule said.
While Rhule didn't make it clear that he would make a decision after the Patriots game, it will now be an icon in the league's most anticipated quarterback game.
What follows, though, is a no-practice Sunday that will be an opportunity to get an inside look at what he's seen from his two top-three picks in the 2018 NFL Draft so far.
Speaking of his and his crew's plans for Sunday, Rhule said: "Really dig through the tape and see who's really mastering the offense and who's not."