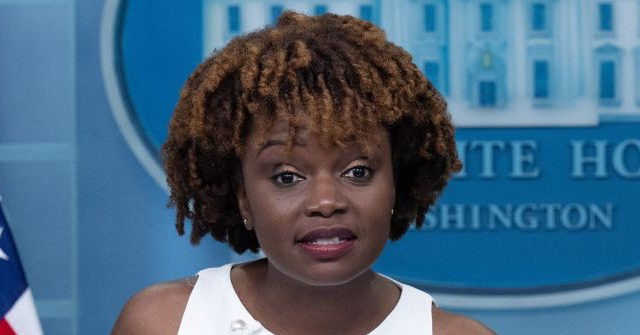 Statement: July's drop in labor force participation was due to fewer teens working.
On Friday, the Labor Department employment data showed that while employers hired 528,000 new workers, the labor force participation rate fell to 62.1 percent from 62.2 percent, a drop that White House spokeswoman Karin Jean-Pierre claimed was "consistent with" Teenagers".
Doocy: "Why do you think people keep dropping out of the workforce?"

Jean-Pierre: "Participation has actually increased."

Doocy: "Down by 0.1 percentage points to 62.1%, the lowest level of the year."

Jean-Pierre: "This month's drop is…about teens." pic.twitter.com/uolhOrn93c

– Washington Free Beacon (@FreeBeacon) August 5, 2022
Verdict: wrong.
While the teen participation rate did drop to 35.8 in July from a seasonally adjusted 36.6, this represented a decrease of 126,000 teens in the workforce. This led to a decline, but its contribution was smaller than the decline in the number of adult males in the workforce.
The labor force participation rate for men 20 and older fell from 70.1 to 69.9. While the percentage is lower than the drop for teens, the absolute value is greater as it represents a drop in participation of 183,000. As a result, adult males contributed more to the decline in participation than adolescents. The data showed that the labor force participation rate for men aged 25 to 34 fell by 136,000, from 88.9 to 88.3.