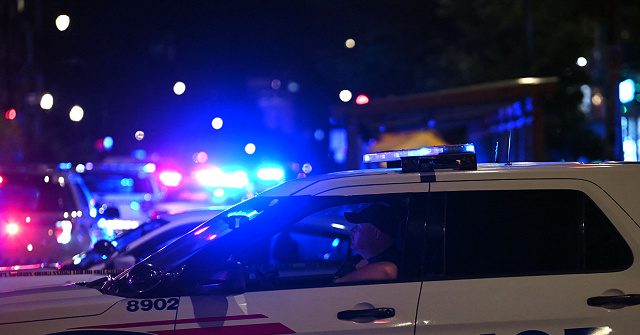 At least two people drew guns in a fight in Cincinnati, Ohio, at about 1:40 a.m. Sunday, injuring nine others.
Officers 'called to Main Street and 13th Street to report the chaotic crowd', after officers arrived at the scene a fight broke out between 'two groups', WLWT report.
At least two people drew guns and fired one after the other.
Cincinnati Police Assistant Chief Michael John said 9 people were injured in the incident, WHIO famous. Eight of the victims were men and one was a woman.
John noted that their "ages ranged from 23 to 47".
There were no life-threatening injuries and all nine people have been discharged.
The two suspects were not detained.
AWR Hawkins is an award-winning Second Amendment columnist for Breitbart News and author/curator of Down Range in collaboration with AWR Hawkins, Weekly newsletter focused on opeoplel The Second Amendment to Things, also applies to Breitbart News. He is a political analyst for Armed Radio and Turning Point U.S. ambassador. Follow him on Instagram: @awr_hawkins. Contact him at awrhawkins@breitbart.com. You can register for Down Range at breitbart.com/downrange.